ALL PRODUCTS
WATERLESS
HAND BLOWN GLASS
CERAMICS
BAMBOO & METAL
HIGH CAPACITY
PORTABLES
CHILDREN'S DIFFUSERS AND HUMIDIFIERS
EYE PILLOWS & JEWELRY
REFILL PADS
ESSENTIAL OIL BAGS
CLOSE OUT
ALL PRODUCTS
Showing 1–35 of 53 results
WATERLESS
HAND BLOWN GLASS
CERAMICS
BAMBOO & METAL
HIGH CAPACITY
PORTABLES
CHILDREN'S DIFFUSERS AND HUMIDIFIERS
EYE PILLOWS & JEWELRY
REFILL PADS
ESSENTIAL OIL BAGS
CLOSE OUT
AROMATHERAPY AT ITS FINEST
We specialize in creating high-quality, elegant andconvenient diffusers to meet all of your needs.
We believe essential oils deserve the bestequipment to deliver their aromatic benefits,which is why we offer such a wide variety ofdiffusers. Essential oils can be diffused throughvarious technologies such as ultrasonic,atomizing and fan diffusion.
In recent years the demand for these productshas increased due to their outstanding benefits.all the while greenair remains at the forefront asa leading innovator in the industry to provide youwith top-notch aromatherapy products.
Join Our Wholesale Program
Partner with GreenAir, the largest manufacturer and leading innovator of diffusers in the US. We offer the largest selection of quality diffusers for all markets, price points, and retail settings.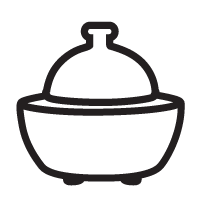 DIRECT MANUFACTURER PRICING